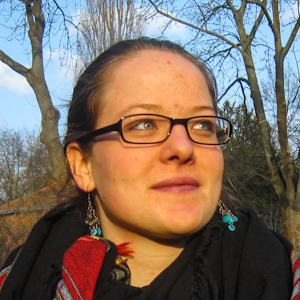 Carla Duvenhorst
21 years, Lüneburg, Germany
studies Business Administration and Sustainability in Humanities
In 2011 I have been part of project peace – a year of learning in theory and praxis for young adults. During this time I have been to Rwanda for some months and started several projects in the village I lived in.
Last autumn I started my studies and joined the organization team of the World Student Environmental Summit which will take place in Lüneburg this year. Furthermore I am about founding an incorporated society for supporting war victims of sexualized violence with some fellow students.
It had always been a pleasure for me to organize and plan anything and to share my fascination with others. Therefore organising the Youth Future Conference is a great opportunity for me to get into my interests and making a step towards a new world. These days nothing is more important than thinking about the urgent problems of our world. Finding answers to these questions can't be done alone, it's most important to look at them from different points of view and observe them interdisciplinary.
It gives me hope to know, that so many inspiring personalities like the laureates of the Right Livelihood Award and the German Environmental Prize meet up with young engaged and interested people from all over Europe to advocate for a more sustainable future und exert themselves for answers of the world´s most urgent questions.