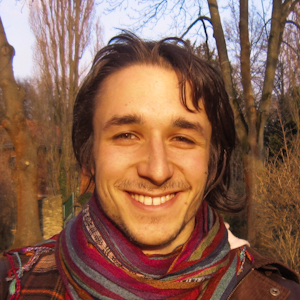 Philipp Baum
25 years, Bremen, Germany
Studies sociology
I live in a small eco-community in Lower Saxony, Germany, an area, nowadays, dominated by large-scale industrial agriculture. I still have the possibility to take a walk in the woods though, which is why I don't live in the city anymore. I am 25 years old.
I study sociology at the University of Bremen. My studies made me think about learning processes (which are not very well supported at the university at my opinion). I facilitated an "Open Learning Space" in december '12 and I am currently doing research on learning techniques of students in my university. When I asked myself "What can I do to help healing the earth?" I concluded that peaceful conflict resolution is one really useful thing. I took a lot of training in Nonviolent Communication and Mediation which I pass on by facilitating workshops and introducing methods to groups I am in. I am also helping people to listen to each other.
In the last year I became more and more really really concerned about the destruction of the natural eco-systems of our planet and fear that nonviolent communication may be not enough to stop that. I want to create more spaces where peolpe can talk about what is going on in the world, exchange knowledge and wisdom and make plans for a better future. This is why I participate in the organizing team of the Youth Future Conference 2013.